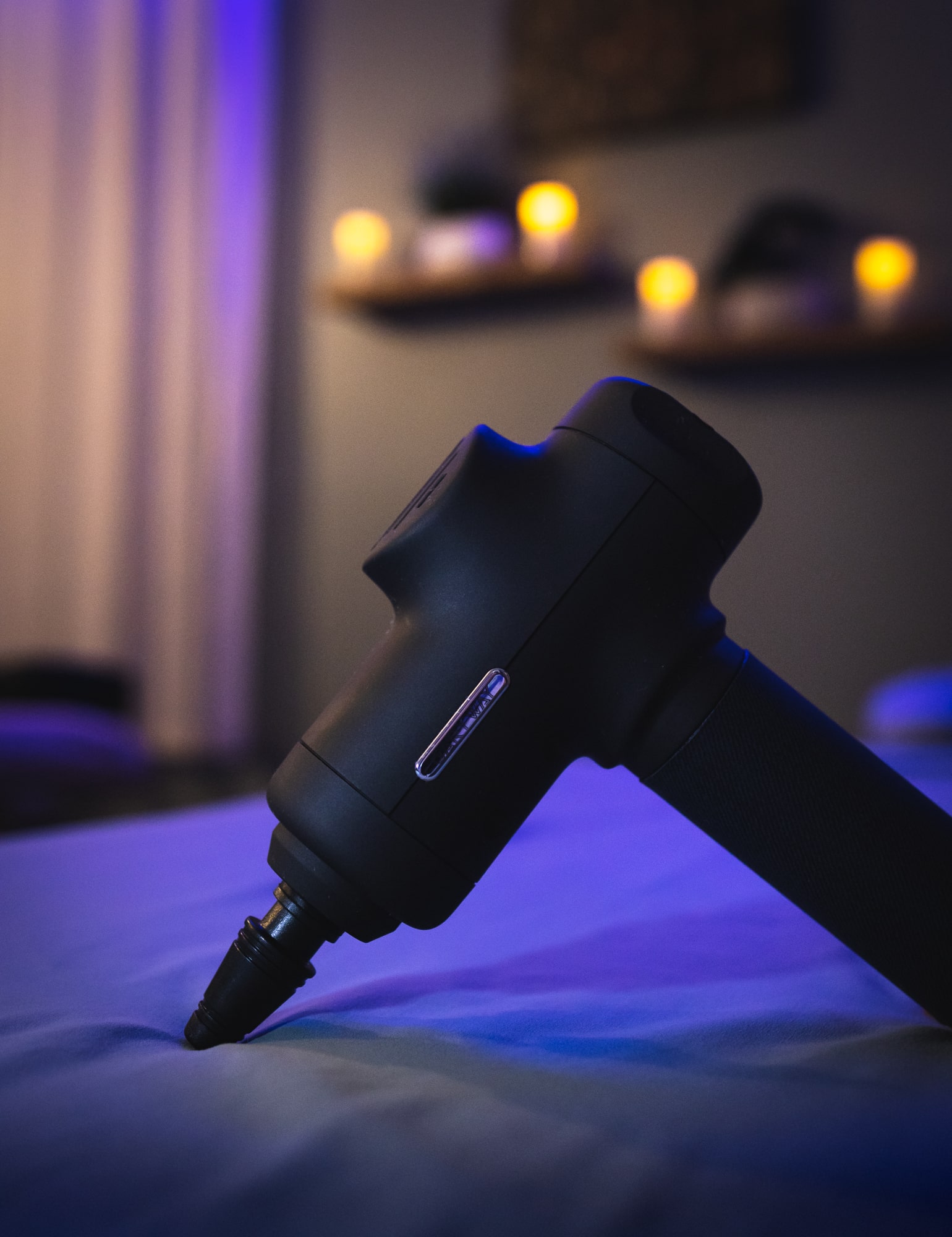 Rapid Percussion Therapy (RPT)
Quick and efficient treatment for muscle soreness
The use of a rapid percussion therapy instrument, commonly referred to as a massage gun, helps the therapist use a more targeted approach to deeper muscle tension for a longer lasting relief. Your therapist has control of the intensity and pressure depth of the massage gun at all times. 
The first 30 seconds to a minute may be intense or stimulating especially to those unfamiliar with the sensations of a percussion gun, after a few minutes the percussion can become rhythmic and almost sedative making this an effective deep tissue therapy technique that can also help you feel relaxed..
What are the benefits of Rapid Percussion Therapy?
Release tension by moving fluids deep within the muscles increasing tissue metabolic reactions, which help your body process and get rid of soreness more quickly and efficiently.
Helps break up muscle adhesion and scar tissue, which can improve general range of motion, mobility, and flexibility.
Add-on to any service for